Begin Your Journey to Better Health
Allergies
To begin to understand allergies, it is important to have knowledge of what their fundamental cause is.

Spinal Decompression
If you are suffering from lower back and neck pain, sciatica pain, or bulging discs, gentle spinal decompression may be the answer for you.
DOT Exam
DOT physicals are never fun, but when you choose the right examiner to perform your physical, you'll have a stress-free exam from a practitioner who cares about your well-being.
Physical Rehab
Physical rehab helps restore function, improve mobility, relieve pain, and prevent or limit permanent physical disabilities of patients suffering from injuries or disease.

Back Pain
What if there was a solution that may be able treat your back pain without drugs or surgery?
Whiplash
A common auto injury, whiplash, occurs when the head and neck are whipped from back to front, similar to how a whip is cracked.

Chiropractor Wichita Falls TX
We love what we do here at Texas Medical Allergy Chiropractic in Wichita Falls TX! We are a Christian-based practice delivering quality healthcare to improve the quality of life in a multidisciplinary clinic. You can read about us all day long, but how about joining the thousands of people we've helped, just like you, and come to pay us a visit. What have you got to lose? We treat everyone from kids to seniors and everyone in between, making TMAC the go-to place for the entire family.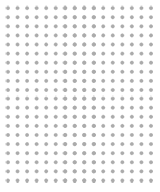 Texas Medical Allergy Chiropractic
Our team of amazing health professionals believes in a level of exceptional healthcare that you just won't find beyond our walls. We take the time to get to know every patient and the details of their health history in order to fully understand exactly how to treat them. We offer a full rehab facility within our practice where we focus on improving range of motion along with function and performance. Our rehab program is unmatched within the area and provides long-lasting results for patients young and old. We're also able to provide the latest technology when it comes to relieving back pain because our patients deserve the best.
The History Of Chiropractic Care
The word "Chiropractic" is derived from the Greek words "cheir" (hand) and "praktos" (done) combined to mean "done by hand." It was chosen by the developer of chiropractic care, Daniel David Palmer. In 1895, D.D. Palmer performed a chiropractic adjustment on a partially deaf janitor, Harvey Lillard, who later reported that his hearing had improved due to the change.
D.D. Palmer opened the first chiropractic school two years later, and in the century since, chiropractic professionals have used spinal adjustments to help people prevent and cope with back pain, carpal tunnel, muscle strain, headaches and migraines, and a variety of other physical ailments. Millions of people benefit from the work of Dr. Palmer today.
What Kind Of Training Does A Chiropractor Have?
Chiropractic doctors go through a minimum of four years of schooling at a chiropractic college, generally preceded by an undergraduate degree in the basic sciences or several years of experience in a prior relevant health care field.
Students of chiropractic care must spend a minimum of at least 4,200 hours with their teacher, and a minimum of 1,000 hours of fully supervised clinical training with an instructor as they learn the appropriate diagnosis and treatment techniques to help heal your body and restore it to its natural, fully functioning state.
At Texas Medical Allergy Chiropractic our chiropractic team is ready to meet with you to discuss your needs. We will help to design a program that is right for you. We look forward to meeting you.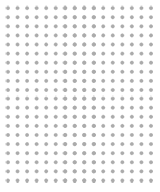 Begin Your Journey to Health in 3 Easy Steps